For further details please contact our ALA Unit 164 WAA Chair Gillian Woodstrom at gwoodstrom@woodborne.com
REMEMBER the Fallen. . . HONOR those who Serve. . . TEACH our children the value of Freedom.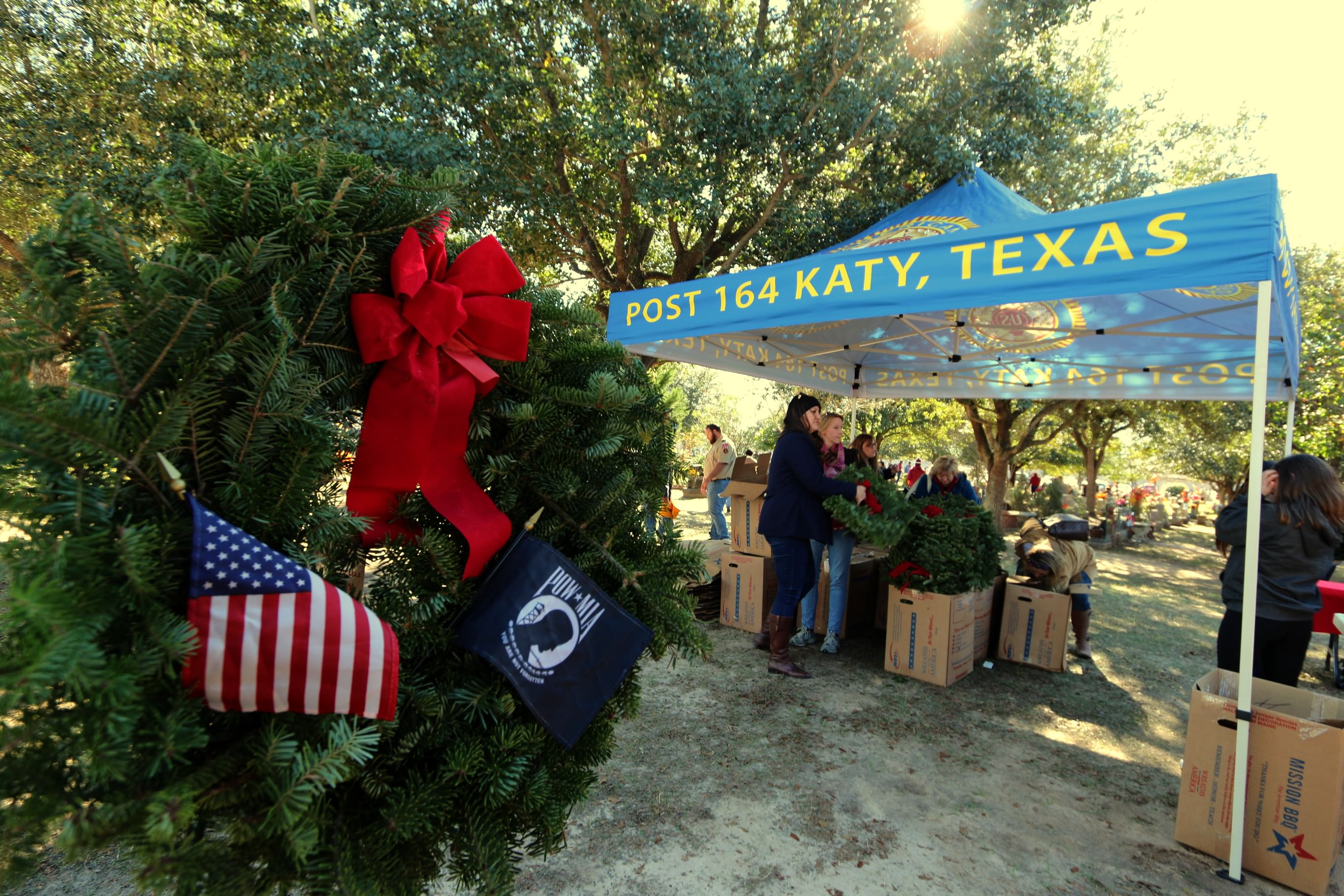 Wreaths Across America
Every December the American Legion Auxiliary Unit 164, Katy Texas will be helping our American Legion Post 164 along with many other Katy military and community groups to Remember and Honor our fallen veterans by laying remembrance wreaths on the graves of our country's fallen heroes at the Katy Magnolia Cemetery 6801 Franz Road, Katy TX.
ALA Unit 164 is intimately involved in all stages of this program. We seek wreath sponsorships outside local businesses every weekend from September through November. We organize the wreath delivery and placement and we orchestrate the Wreaths Across America ceremony. So if you are interested in this kind of program, come and join us - we always need Auxiliary members to take part.
Please help us honor and remember as many fallen heroes as possible by sponsoring remembrance wreaths, volunteering on Wreaths Day, or inviting your family and friends to attend the ceremony with you.
Thank you so much for your support! Please click on this link to sponsor a Wreath or you can pay using PayPal.
Be An American Worth Fighting For!